We manufacture Diamond Needle files.
Astley Diamond Tools are proud to carry a stock of standard Diamond Needle Files that are 160 mm in length, and are plated, in 120/140 grit. A selection of coarse and fine files are available and we can supply other file shapes, and sizes, in a grit of your request.
Files can be purchased in singles, as well as larger shipments and larger orders attract a discount. Trade prices are available, so please call to secure a price, so the more you buy the cheaper they become. We can usually send out your file orders within a day, although some larger orders may take another day or two to prepare. Our files are longer lasting and offer faster work than conventional files.
Standard 16cm files, in the six standard shapes.
Flat
Round
Half-round
Square
Triangle
Taper Flat
D126 (medium) and D181 (coarse) are usually in stock.
Specials can be made to order.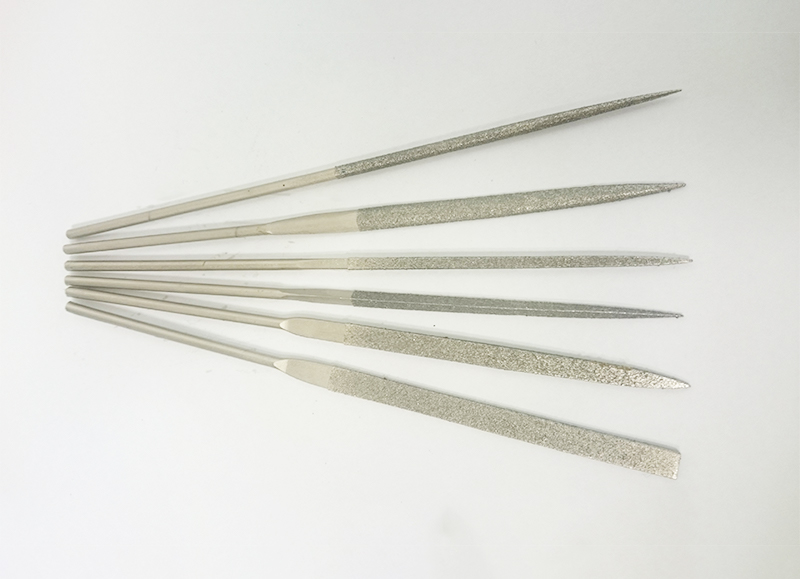 Require one of our services?
Simply click the button to get in touch and let us know your requirments